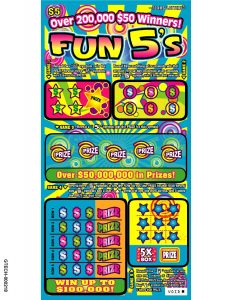 On February 25, 2016, Judge Amy Clark Meachum signed an Order Overruling GTECH's Plea to the Jurisdiction.  In layman's terms, Judge Meachum ruled in favor of over one thousand lottery players who felt they had been defrauded by the private operator of the Texas Lottery.  GTECH argued to Judge Meachum that it should be immune from suit, even if it was accused of misrepresenting the chances for winning a lottery prize.  Judge Meachum rejected GTECH's argument.
GTECH appealed Judge Meachum's ruling to the 3rd Court of Appeals in Austin.  Usually appeals are only permitted after a court disposes of all claims and parties in a case.  However, the rules permit a court and parties to agree to an "interlocutory" pre-trial appeal of an important legal issue, especially if doing so may save the court and parties time and money.  Because the appeal was from an "interlocutory" order rather than a final order, the rules of appellate procedure require a court of appeals to treat the appeal as an "accelerated" appeal.  That means, shorter briefing deadlines apply and the appeal should take precedence over many other appeals.
On October 26, 2016, the parties argued their positions in front of a three-judge panel of the 3rd Court of Appeals consisting of Justice David Puryear, Justice Bob Pemberton, and Justice Scott Field.
It has now been 13 months since the case was argued.  The most common question asked by lottery players from across the state is why has it taken so long for an opinion from the court.  One possible explanation is that the Austin Court of Appeals is a very busy court.  According to the most recent statistics, 914 new civil and criminal appeals were added to the Austin Court's workload in 2016.  The Court disposed of 883 cases in that year.  However, many of those cases had been pending prior to 2016.  The attorneys representing the lottery players can't even begin to speculate how much longer it will be before the Court renders its opinion.
It is understandable that lottery players are upset, and in some cases downright angry, that the prizes promised to them by the Fun 5's scratch-off tickets have not yet been paid more than three years after they purchased their tickets.  Millions of Texas citizens rely on the representations printed on their scratch-off lottery tickets.  All of them rely upon those representations to be accurate and truthful.
I can only hope that all lottery players in the state will remain patient and continue to have confidence in our judicial system.  Remember, patience is a virtue.