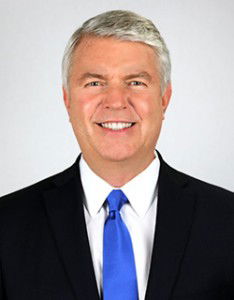 Richard LaGarde is licensed to practice law in Texas, Louisiana, and Florida. He has over 36 years of experience representing clients in contract disputes, fraud cases, insurance claims, personal injury and wrongful death cases, oil and gas disputes, and a broad range of other civil trials, arbitrations, and mediations in Texas, Louisiana, and Florida.
Mr. LaGarde is double board certified by the Texas Board of Legal Specialization in both civil trial and personal injury trial law, a distinction achieved by less than 1/2 of 1% of Texas attorneys.
Experience
LaGarde Law Firm, P.C., Attorney and Senior Shareholder (1992-Present)
Fisher, Gallagher, Perrin & Lewis, Partner (1986-1992)
Vinson & Elkins, Associate (1982-1985)
Supreme Court of Louisiana, Law Clerk to Justice James Dennis (1981-1982)
Service and Recognition
Served as President of the Houston chapter of the American Board of Trial Advocates
Served as President of the Houston Trial Lawyers' Association
Selected as a "Super Lawyer" by Texas Monthly magazine in 2003-2005 and in 2007-2011
Selected by Houstonia magazine as one of the "Top Lawyers" in Houston for 2013
In His Own Words
Communication. "I believe in communicating with my clients. My duty is to help my clients understand their legal matters and to let them know the expected timeline of events and what problems may arise and how they will be handled. My goal is to promptly return all phone calls and to answer my clients' questions. Those are basic courtesies that too many lawyers ignore because they are so busy."
Preparation. "I believe in preparing my clients for each stage of their case. By explaining what is about to happen in detail, I help to guide my clients through the process and take away some of the anxiety they feel in dealing with lawyers and the legal system."
Reputation. "I believe that in many cases, my reputation as a trial lawyer helps to get my clients' cases settled without the need for a trial. I have over 36 years of trial experience in Texas, Louisiana, and Florida. My experience and the recognition I've achieved give me the credibility I need to fight for the rights of my clients."
Compassion. "Our goal as a family of lawyers is to treat every client like a member of our own family. That type of compassion for our clients and their needs is what drives our practice."  My wife and law partner, Mary Ellis LaGarde, and I recently got the biggest compliment we could hope to get from one of our clients. After his case was settled, our client said, "You treated me like family." Nothing could have made us prouder than that.
Commitment. "I knew from the age of 12 that I wanted to be a trial lawyer. I read all of Erle Stanley Gardner's "Perry Mason" novels. I was amazed by the idea that a trial lawyer could, by using his skills in the courtroom, uncover the truth and obtain justice. When I was old enough to drive, I went to the courthouse in nearby Houma, Louisiana to listen to trial lawyers give their closing arguments. That drove me to obtain a law degree from Louisiana State University and to clerk for the Louisiana Supreme Court. I was honored to get a job with the biggest law firm in Texas, where I represented Fortune 500 companies and international insurance companies. My commitment to help individuals and small business owners led me to join one of the most respected personal injury firms in the state of Texas. Since then, I formed my own firm and, together with my wife, we have represented individuals, workers and small business owners who have been injured by the fault of another.  Our practice has grown and we now proudly serve clients in Texas, Louisiana, and Florida.  I even get called upon to help Fortune 500 companies when their contracts have been breached or when they have been the victims of fraud. It's a rewarding career that lets me uncover the truth and obtain justice for my clients on a daily basis, just like Perry Mason did in those novels I read as a kid."