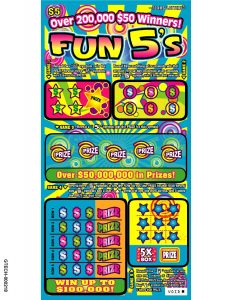 The Third Circuit Court of Appeals issued its long-awaited opinion in the Steele v. GTECH Corporation case today.  The lawsuit was brought by over 1,000 lottery players against GTECH, the operator of the Texas Lottery.  The players contend that GTECH made the knowing decision to print misleading and fraudulent instructions on the Fun 5's scratch-off tickets that the players purchased from the Texas Lottery.
GTECH, which now goes by the trade name IGT, argued that it was merely acting as an extension of the Texas Lottery Commission and should be immune from suit for fraud under the "derivative governmental immunity" doctrine.
The Austin trial judge, the Honorable Amy Clark Meachum, ruled that GTECH is not entitled to immunity.  GTECH took a permissive accelerated appeal to the Third Circuit Court of Appeals.
In a lengthy, detailed, and scholarly opinion, Justices Bob Pemberton, David Puryear, and Scott Field held that GTECH is not entitled to derivative governmental immunity as to the lottery players' claim that GTECH committed common law fraud.  The Justices did not have jurisdiction to rule on the merits of the case.  In other words, there will still need to be a jury trial in the Austin trial court to determine whether or not GTECH committed fraud.
This is a huge victory for lottery players in Texas.  GTECH receives a percentage of every dollar spent by lottery players in this State.  It would set a terrible precedent to hold that GTECH cannot be sued if it commits fraud on the lottery players.  A copy of the Third Circuit court's opinion can be read by clicking >>3rd Circuit Court of Appeals Opinion.
Attorneys for the lottery players are still analyzing the lengthy opinion.  A detailed explanation of the opinion and of the next steps to be taken in the Steele lawsuit will be forwarded to the clients of the Lanier, Sternberg, and LaGarde law firms in the coming days by e-mail or by mail.  Please be patient.
In addition, it is likely that GTECH will ask the Texas Supreme Court to review the Third Circuit's opinion in light of the fact that it reached an opposite conclusion from the Dallas Court of Appeals' opinion in the Nettles v GTECH case.  In the meantime, we are all thankful for the Third Circuit's opinion.